Our welder is back! Our Dad has been a huge influence on our creative work and our interest in handmade items. Last year we started talking about including a few of his metal creations in our
Etsy shop
and they were a hit! They flew off our virtual shelves. Inspired, Dad has been on the lookout for new, interesting materials and recently created some
amazing new items
. And some of the old favorites are back too!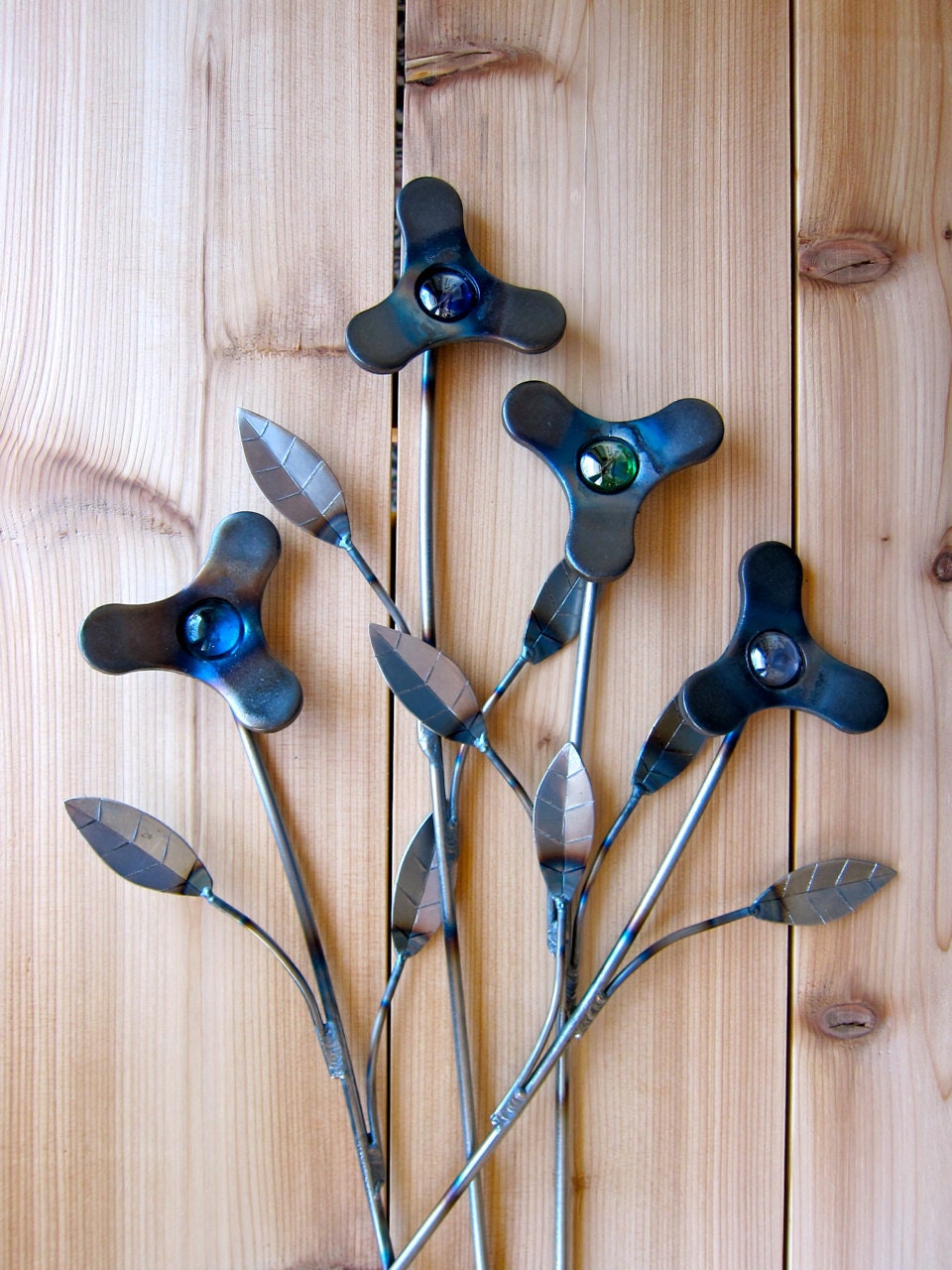 Pretty Pinwheel Flowers for your garden - now available in our Etsy shop!
Although we are [finally] getting our winter snowstorm in Minnesota, we know many of you are thinking about springtime and gardening anyway. Dad's items are great indoors and out. And they make perfect gifts for Mother's Day and Father's Day as well as for weddings and housewarmings!
posted by Christa